Slots Era – Review of the Jackpot Slots Game & Game Secrets
On this page, you will find a complete walkthrough for Slots Era, a fun casino simulator developed by Murka Games. Whether you're a seasoned gambling enthusiast or a newcomer to the world of slot machines, this guide is designed to help you navigate through the game's challenges and maximize your chances of success. As a team of seasoned players and expert developers, we've compiled the most effective tips, tricks, and strategies that will elevate your gameplay to new heights. Let's dive in and discover the secrets to triumph in Slots Era!
Slots Era: The Basics
Slots Era is a captivating casino game that offers not only thrilling entertainment but also a nostalgic experience of traditional game mechanics. Launched by Murka Games on November 5, 2016, this Android-based casino simulator has amassed a large and dedicated player base over the years. In this game, you'll venture through 1625 levels and encounter a vast array of slot machines, all while embarking on quests and hunting for treasure chests.
---
Beginner's Guide to Slots Era
If you're new to Slots Era, fear not! We'll guide you through the basics and set you on the path to success. The main gameplay screen features a territory with marked location levels, each housing different slot machines. As you progress, you'll unlock more slots and face diverse challenges. Keep in mind that the tasks at each level are unpredictable and rely on both chance and luck.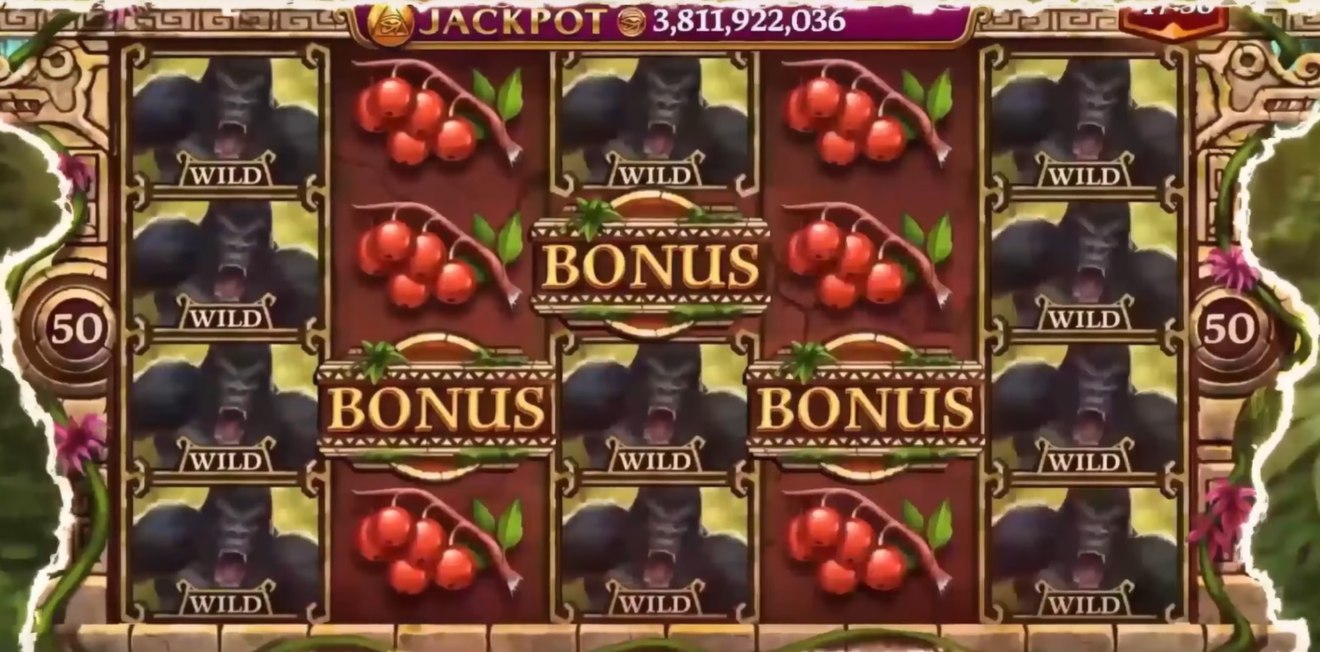 Game Currency: Gold Coins and Rubies
Slots Era employs two types of game currency: gold coins of the Sun God Ra and rubies. Gold coins are used for betting in slot machines, while rubies are essential for accessing super-games and earning free spins. You can get game currency by playing slots, but if you need more, you have the option to purchase it in the in-game store with real money.
Types of Levels
The game features three types of levels:
General Levels: Standard slot machines with regular difficulty.
Increased Difficulty Levels: These levels pose a greater challenge and are marked by shields.
Treasure Hunt Levels: These levels resemble chests and present unique tasks and rewards.
---
Slot Machines Guide: Unraveling the Mechanics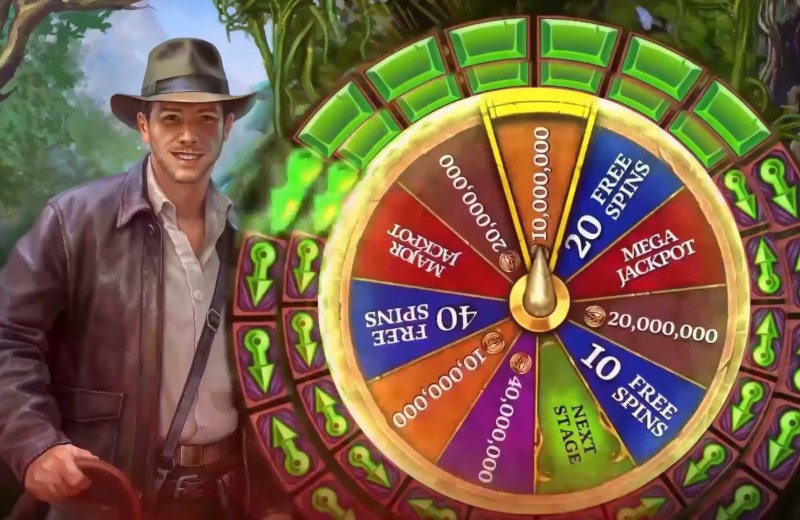 Slots Era's heart lies in its enchanting slot machines. Understanding their mechanics and nuances is vital for success. Here, we elucidate the details of playing the slots:
Slot Machine Designations
When you click the "Play" button next to the level number, you enter the slot machine room. Here you encounter the reels of the slot machine and several elements that influence your gameplay.
Spinning the Drums
Press the "Spin" button to initiate the rotation of the drum. You can either press it for each spin or hold it down for automatic spinning. Remember to re-enable automatic rotation after bonus games or free spins. Tasks specific to each level are located next to the "Spin" button.
Task Progress Bar
Under the reels, you'll find the task progress bar, which tracks the level's statistics. The percentage slider indicates your progress toward completing the level.
Betting and Winning
The "Bet" column displays your current bet size, which you can adjust using the "-" and "+" buttons. Higher bets yield greater rewards. The "Win" column indicates your current winnings at the level.
Pay Table
Each slot machine has its own winning combinations displayed in the "Pay Table" button. This table showcases the rewards you can obtain based on the number of symbol matches in a winning combination.
The Wild Symbol
The "WILD" symbol acts as a substitute for any other symbol on the reel, except for free spins and bonus game symbols. When multiple winning lines feature the Wild symbol, the game selects the line with the highest win.
Free Spins
Free spins enable you to spin the reels without spending your coins. You can obtain free spins through various means, including winning them during bonus games. Keep in mind that free spins obtained through bonus games may not count toward your main mission goal.
Bonus Games
Each slot machine features a unique bonus game with its own rules. You can access the details of the bonus game by clicking the "Pay Table" button.
Orb Jackpot
The Orb Jackpot is a special feature available in all slot machines. When a golden ball lands on the drum, you receive three re-spins. If all balls are filled with precious stones, you win the Grand Jackpot.
Leveling Tips: Conquering Each Challenge
In Slots Era, every slot machine has a specific task that must be completed to advance to the next level. Here are some invaluable tips to tackle various types of tasks:
Melt the Ice: Hit winning combinations next to the frozen symbol to complete the level.
Cut the Ropes: Hit winning combinations next to the connected symbol to pass the level.
Win on Free Spins: Coins obtained during regular or bonus games do not affect the progress bar for this task.
Win on Bonus Game: The received free spins do not affect the progress bar for this quest.
Collect Icons: Gather the required number of icons anywhere on the drum, even if they are not part of any pay line.
Win Icons: Collect the exact number of badges for the winning line.
Win in a Row: Achieve the required number of consecutive wins.
Do Spins: Complete the specified number of spins at a particular bet.
Free Coins: Fulfill tasks involving free spins, which are often time-limited.
Win Coins: Earn coins and advance to the next level.
Do Max Bets: Take your time to rotate the drum at the maximum rate.
Daily Quest Guide: Daily Delights and Rewards
The daily assignments in Slots Era offer a range of activities that reward you with exciting prizes. Here are some of the daily tasks you can complete:
Spin the drum 100 times.
Complete 1 mission.
Play 1 bonus game.
Get 1 set of free spins.
Play 1 game in the jackpot room.
Play 2 games with maximum bets.
Buy gold coins once.
Buy rubies once.
Completing five or more daily tasks grants you special bonuses, including 2,500,000 gold coins, 5 rubies, and 1 improvement point.
Free Game Mode: Returning to Your Favorite Slots
Even after progressing to higher levels, you can return to your beloved slot machines and try your luck again. Switching to the "Free Game Mode" allows you to play in slot machines without completing missions. To access this mode, click the "Slots" button in the upper left corner of the playing field.
Hourly Bonus Guide: Seizing the Opportunity
The Hourly Bonus is a fantastic chance to secure wins effortlessly. It becomes available once you reach Game Level 3 and remains active throughout the game. Ensure your device has a stable internet connection to make the most of this feature.
Slots Era Bonus Codes: Unlocking Special Rewards
Slots Era occasionally offers bonus codes that grant you access to exclusive rewards and promotions. Keep an eye out for these codes and use them to enhance your gaming experience. Redeem the codes in the designated area within the game to enjoy the perks they bring.
Slots Era Coin Generator: Myths and Realities
Many players search for coin generators, tools that claim to provide unlimited game currency. However, we advise against using such generators, as they are often scams or violate the game's terms of service. Instead, focus on using the tips and strategies in this guide to earn coins legitimately.
Slots Era Free Coins
While you can purchase coins in the in-game store, there are various ways to earn Era Slots free coins. Completing daily tasks, claiming hourly bonuses, and participating in special events are excellent ways to accumulate coins without spending real money. Make the most of these opportunities to boost your gameplay and progress through the levels.
Slots Era Tricks: Mastering the Gameplay
Unlock the secrets to success with these expert tricks for Slots Era:
Manage Your Bankroll: Set a budget for your gameplay and stick to it to avoid overspending.
Strategize Your Bets: Adjust your bet size based on your bankroll and the level of risk you're willing to take.
Claim Daily Rewards: Log in daily to collect your rewards and take advantage of the bonuses.
Participate in Events: Engage in special events and promotions for additional rewards and challenges.
Join Slot Clubs: Many players form slot clubs to exchange tips, strategies, and gifts. Consider joining one to enhance your experience.
Slots Era Download and App: Accessing the Game
Slots Era is available for download on Android devices. Simply visit the Google Play Store, search for "Slots Era," and install the Slots Era app to begin your casino adventure. Make sure you have a stable internet connection to enjoy seamless gameplay and access the game's features.
Slots Era Casino: A Dazzling Casino Experience
Slots Era provides the ultimate casino experience with its captivating slot machines, rewarding quests, and exciting bonuses. Immerse yourself in the world of casino simulation and enjoy endless hours of entertainment. With Monte Carlo Simulation, you can experience the excitement of trying your luck at various casino games while keeping in mind that, in the end, the house always has the edge. Remember to play responsibly and have fun exploring the vast array of slot machines.
Slots Era Casino Games: Variety and Excitement
With over 1600 levels and a vast selection of slot machines, Slots Era offers an unparalleled variety of casino games. Each machine presents unique challenges and rewards, ensuring that your gaming journey is always fresh and thrilling.
Slots Era for PC: Gaming on a Bigger Screen
While Slots Era is primarily designed for Android devices, you can also enjoy the game on your PC using an Android emulator. Simply install the emulator on your computer, search for "Slots Era" in the Google Play Store within the emulator, and start playing on a larger screen.
Slots Era: Final Words
Armed with our expert tips and strategies, you're now equipped to dominate the game and climb to the top of the leaderboard. Remember that luck may not always be on your side, but with dedication and skill, you'll make the most of every spin. So, dive back into the world of Slots Era, embark on thrilling quests, and enjoy the exhilarating experience of casino simulation at your fingertips.